Learn How to Create and Sell your Online Course without a Huge Following

Join us from May 15 to 18 to learn how to create your first online course, build an audience of raving fans, and write a stellar sales page that sells your course for you.

Register for this event to get access to:
Pre-recorded, bite-sized presentations created specifically for this event


Pre-recorded interviews with online language teachers sharing insights into their businesses


Live Q&A sessions with our speakers.


A closed forum where you can connect with speakers and other teachers during the summit.


A 6-month access to all the materials after the event is over.
If you can't attend a live session in person, you can watch its recording later.
OUR SPEAKERS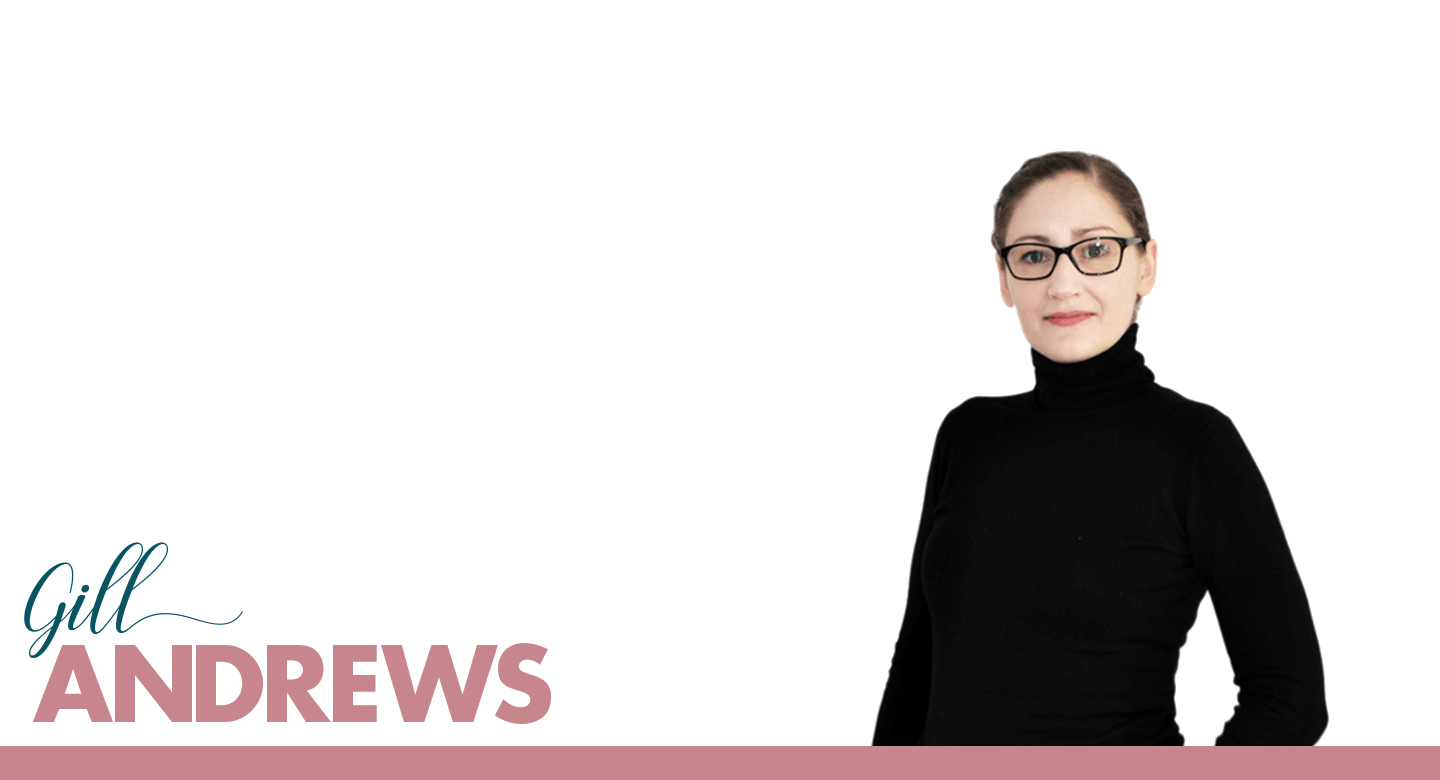 A copywriter and a web consultant who helps brands, digital agencies and online stores turn their underperforming websites into lead-generating machines.
Gill will show you how to create a stellar landing page that sells your course and will cover the following topics:
The biggest misconceptions you have about the sales page of your course.
How to structure your sales page to create an intuitive journey for your prospects.
Writing effective copy: Techniques to use and mistakes to avoid.
Presenting your pricing so that it looks like a bargain.
How to make sure your design isn't getting in the way of your sales.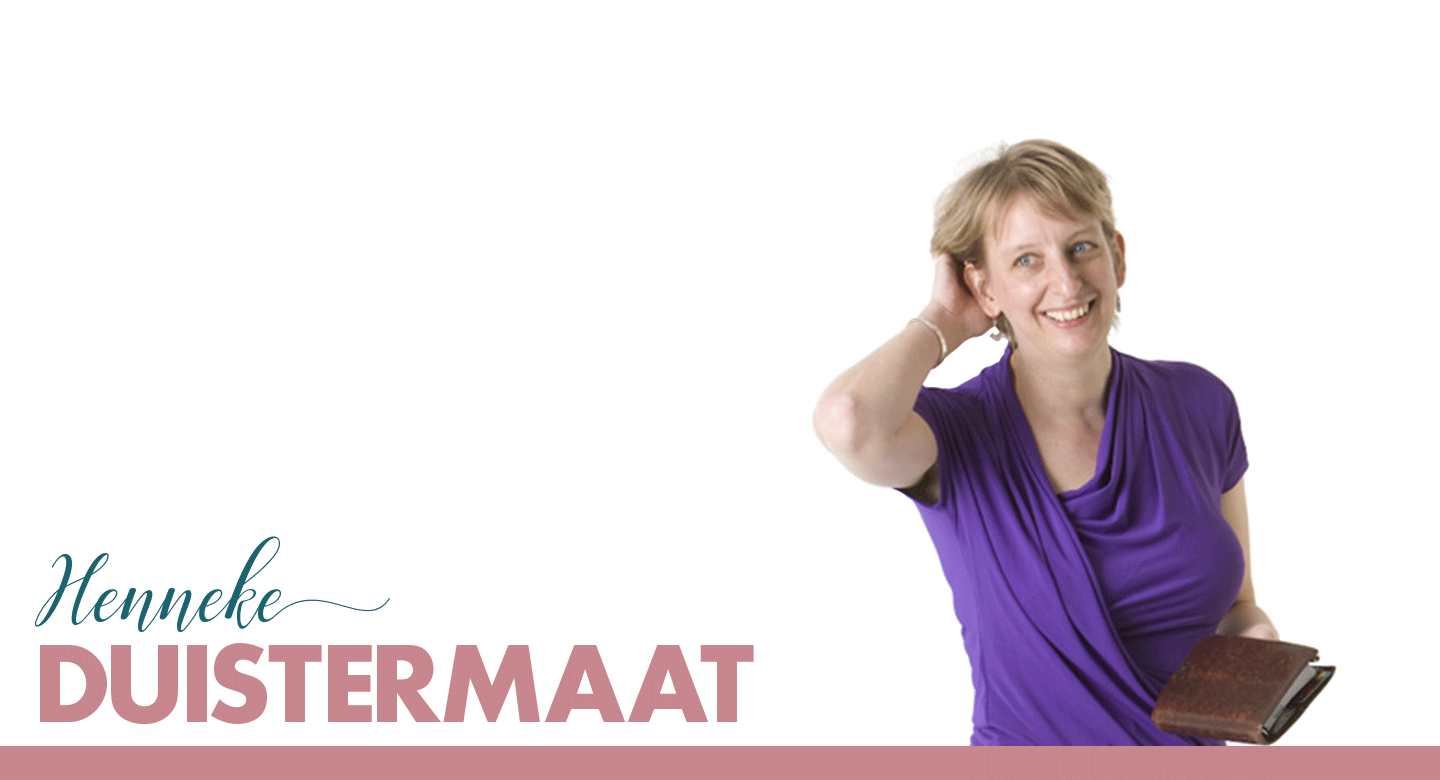 Henneke helps coaches and consultants find their voice so they can share their ideas, charge higher fees, and sell more.
She's the author of two 5-star rated books on writing, and her online copywriting and blogging courses have been selling out since 2015. Henneke will show you how to grow an engaged audience so you can sell more courses:
Discover the basics of online marketing and turn your blog into a lead-generating engine.
Learn how to captivate your audience with your writing, so readers become eager to hire you.
Nurture a consistent blogging habit without feeling ever overwhelmed.
Create emails that build trust and excitement, so your courses sell almost like hot cakes.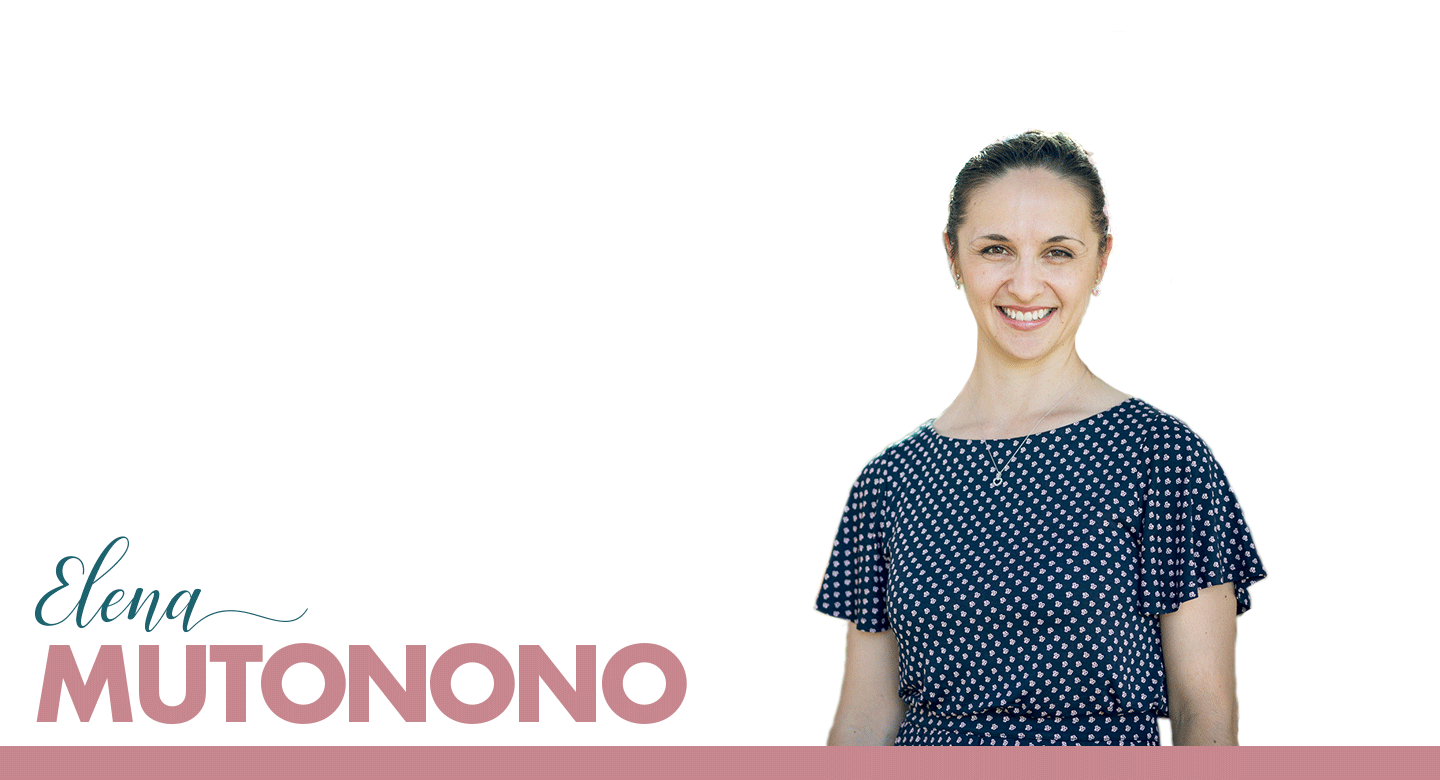 A coach who helps online teachers transform their work from the unpredictable 1:1 lesson hustle into a smarter model with more freedom and flexibility.
Elena will share with you her insights on how to plan and create an actionable online course and will cover the following topics:
Discover your niche: A beginner 5-step process to help your business stand out.
Identify your ideal clients and connect with them on social media: Specific tips for Instagram and Facebook users.
Build trust online: 5 strategies to let your ideal clients get to know, like and trust you.
Identify the theme for your online course and test it before you begin your creation process.
Use easy tools to create an actionable online course.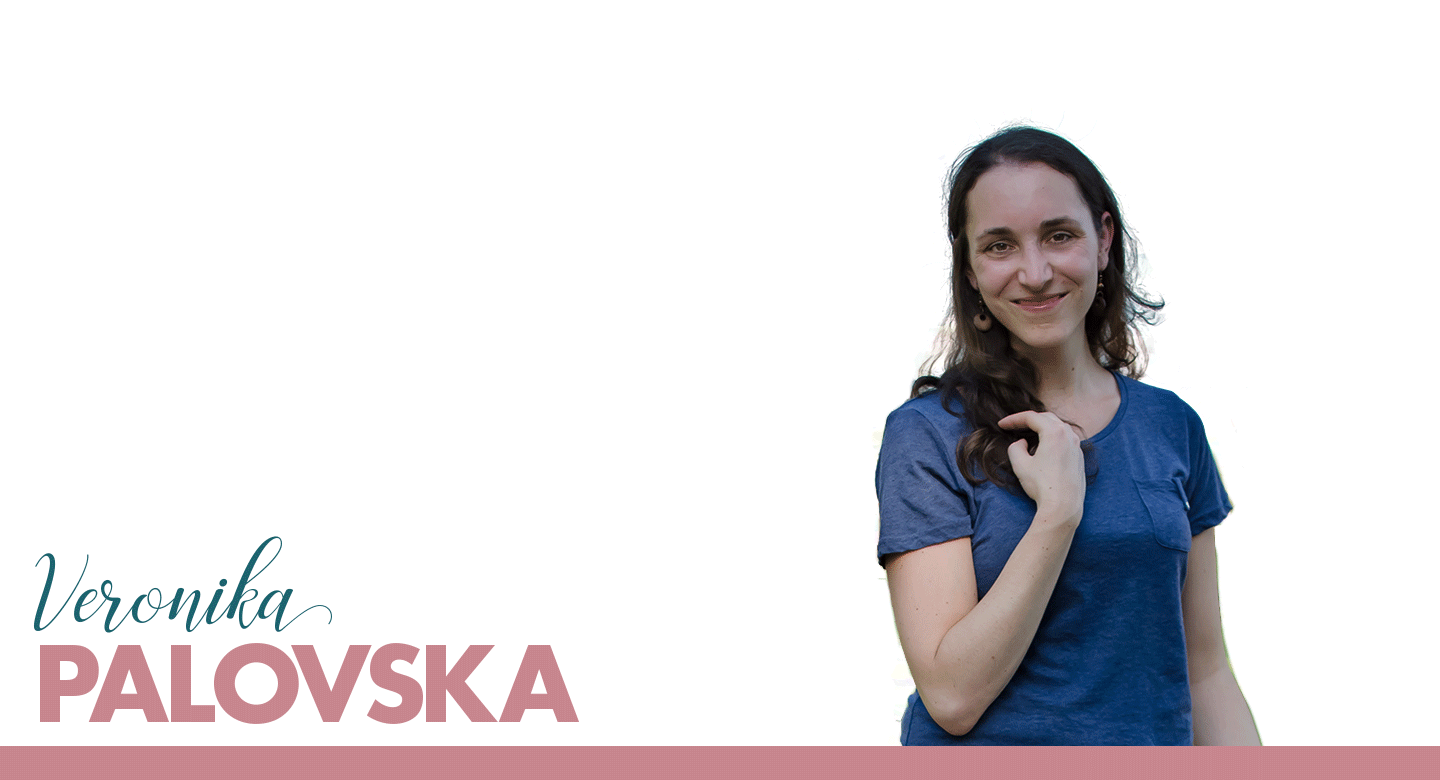 A brand strategist and graphics designer who helps online teachers create memorable visuals that will stand out in the sea of other online teachers' products.
Veronika will share with you how to avoid the most common pitfalls that sap your course design of its energy and vibrancy. In her presentations she'll cover these topics:
How to build a memorable visual brand on social media.
3 types of images that spark engagement online.
Visuals that help you sell.
A quick guide to branding your course.
FEATURED ONLINE TEACHERS
Learn how these online teachers have been planning,
launching and selling their online courses and training programs.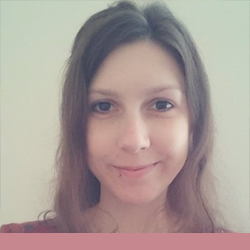 Elena Gabrielli
an online language learning coach who helps introverted learners overcome their anxiety through self-paced language learning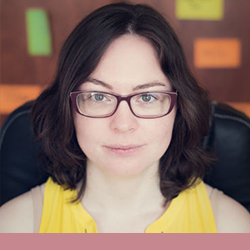 Cara Leopold
an online English teacher who helps expats improve their listening skills so they can communicate with more confidence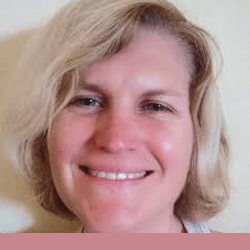 Anna Lo Mastro
an online English teacher who helps advanced learners dive into the beauty of the English language through classical literature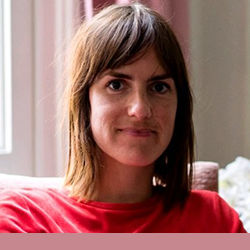 Charlotte Maatman
an online Dutch teacher who helps expat women find their new home in the Netherlands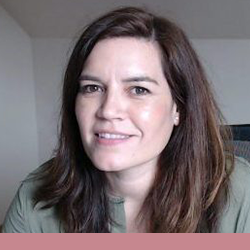 Marta Pinero
an online Spanish teacher who helps Spanish learners speak more naturally in Spanish through virtual and real immersion into the Spanish culture
Barbara Rocci
an online Italian teacher who helps upper-Intermediate and advanced learners speak more spontaneously in Italian, immersing themselves into a vibrant life of Italy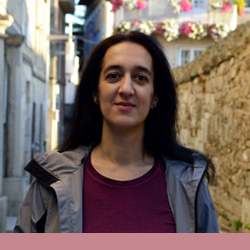 Maria Seco
an online Spanish teacher who helps Camino travelers enrich their Camino journeys by learning to interact in Spanish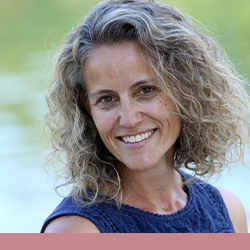 Trisha Traughber
a creative writing coach who helps her clients capture moments in memories through writing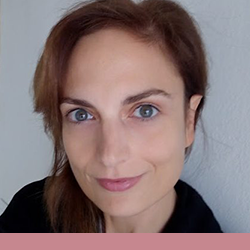 Elfin Waters
an online Italian teacher who equips Intermediate learners of Italian with the tools they need to immerse themselves into Italian without spending hours working on it
The live event calendar
Live Q&As with Elena: Wednesday, May 15, 03:30 – 04:30 PM UTC
Live Q&As with Gill: Thursday, May 16, 04:00 – 05:00 PM UTC
Live Q&As with Veronika: Friday, May 17, 02:00 – 03:00 PM UTC
Live 1-hour social with all the teachers: Friday, May 17, 06:00 – 07:00 PM UTC
Live Q&As with Henneke: Saturday, May 18, 06:00 – 07:00 PM UTC
All the live Q&As will be recorded, so you can watch the recordings if you can't make it live.
The main presentations and interviews with featured teachers are pre-recorded and you can watch them at your own pace during or after the Summit.
Frequently Asked Questions
How long is the Summit?
The Summit runs from May 15 to May 18. During this time you can participate in live discussions by clicking the link sent to you via email. You can also watch pre-recorded presentations and interviews and discuss them in the forum daily.
What if I can't join the live discussions?
The recordings of all live discussions, presentations and interviews will be uploaded daily. You can watch them at the time convenient for you. For your convenience the presentations are divided into 20-minute segments.
What if I have questions to the speakers but can't ask them in a live discussion?
You can ask them in our closed forum. Every question will be monitored and responded within 24 hours during the summit and then for the 2 consecutive weeks Monday through Friday after the summit is over, until the forum closes.
How long do I have access to the recordings?
You have unlimited access for 6 months (through the end of November 2019).
What if I have questions to the speakers after the forum closes?
We will provide the speakers' information in an information pack and on the worksheets. You can contact them via email or follow them on social media.
Is there a refund?
If you purchase the ticket by mistake and realize on day 1 that you're in the wrong place, please contact us for a refund. We will satisfy all refund requests submitted via email on or before May 16. If you continue participating in the summit until the end we assume that you're blown away by its quality and don't require a refund.
Is the event only for online language teachers?
The majority of participants are language teachers who work 1-to-1 (or face-to-face with individual clients) and would like to build an online course to reach more people. The speakers have experience working with clients in different niches, and the subjects covered during the summit will be useful for other coaches and solopreneurs who want to stop trading hours for money and work smarter.
Will I get a certificate?
No. The summit is a place for acquiring practical skills and networking with other online teachers. A successful participant will build and sell his/her first online course and make money, not add one more certificate to their collection on the wall.
Can this qualify as a professional development for a language teacher?
No. None of the presentations or interviews are geared towards helping language teachers with their professional skills such as teaching grammar through games or listening through movies. The presentations will help teachers understand the strategy behind creating and selling a successful course online.
Is this summit for beginners? I'm already creating online courses.
The Summit will help you create AND SELL online courses. Most online teachers struggle less with the creation part, but more with marketing and sales online. If you have sold once but struggle to keep your sales going, this Summit is for you. If you have spent 3 months creating a course but never sold a thing, this Summit is for you. If you get most of your clientele through word of mouth but would like to find your ideal client online, this Summit is for you.
What happens after I "sign up?"
Once you purchase your ticket you will receive a confirmation email with the receipt from Teachable saying you can now access the materials at any time. All participants will receive invites to the forum and live events via email so be sure to check your email at all times.
What if I already have an account with Teachable? Can I participate for free?
To have access to resources you have to purchase the ticket. When you log in, be sure to click "buy the ticket" so you are able to access materials when the Summit starts.
I participated in webinars and read books about creating online courses. How's this different?
If your head knowledge about online courses hasn't translated into sales, then you lack important practical application. It might be the mindset (you're afraid) or specifics (your topic is too wide) or copy (your course or offer description isn't clear). The speakers will share what to do to get the sales going, how to tweak your sales page, how to position your offer, and how to market your course without sounding redundant or salesy. Featured online teachers will share their stories to help you overcome your mindset blocks and fears.